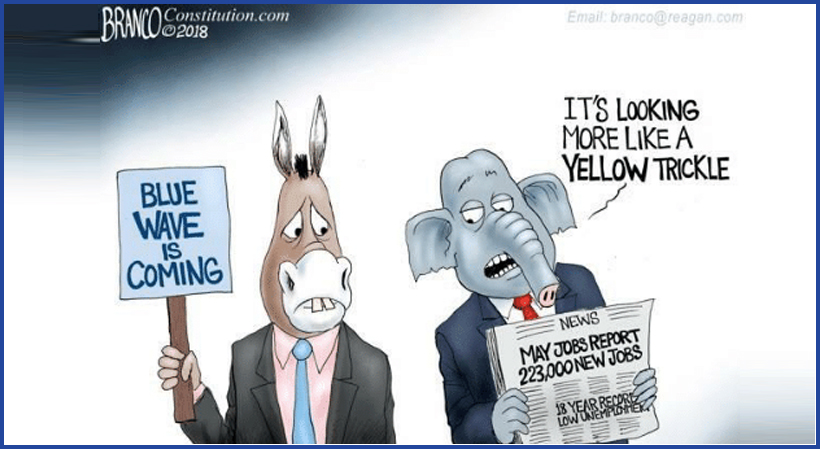 Part 2 of 2 parts
Part 1 outlined current realities of Georgia's successful growth under Republican leadership, current economies including Georgia's and the U.S with beneficial results of President Trump Administration Tax Reform package.
Part 2 will build on Part 1 and including more details on the Democrat's Progressive Sanders/Hillary backed candidate for Governor.
Georgia's Current Top Level Races
The Republican candidates for this year include, but are not limited to, the following key players who all played significant roles in Georgia's continued success over the last two Republican Governors: Casey Cagle (prior Lt. Governor), Brian Kemp (prior Secretary of State), David Shafer (prior Senate President Pro Tempore) and the other candidates for State office who had served in leading roles in both the Georgia Senate and House. I add to this list one candidate, who served several terms as Mayor of one of the fastest growing Georgia communities, Alpharetta, whose prosperity has significantly increased through commercial and technology growth and commensurate jobs.
In Part 1, I included a short list of major legislation under Republican Leadership that has made Georgia so successful and a wonderful State in which to live, One always can and should improve on past progress, but too often politicians want to throw the baby out with the bath water as they envision a total different ideology upon which they want to affect "Change" just like President Obama did when he ran for office in 2007.
He was the latest at that time of a major variance in political ideology from the Democrats of past times like President Clinton who was "Liberal and Left of Center" but was effective in working across the aisle, like he did with Speaker Gingrich, and "triangulating" on issues to reach win-win compromises. In 2006, the Democrat Party veered further Left with the Pelosi/Reid leadership in Congress, moved even further Left under President Obama, and subsequently moved even further Left with Progressives/Socialists like Sanders, Hillary Clinton and Warren.
I have not evaluated all of the top Democrat candidates to the same level of detail as their ticket leader as candidate for Governor, Stacey Abrams but, as basically the head of the Democrat team, she clearly represents a diversion of Georgia away from its leadership and gains of the past 16 years. With the expected strong influx of national donations from the DNC and Bernie Sanders/Hillary Clinton Leftists across the country, she is a formidable threat to Georgia's future unless the voters stay focused on what Georgia has achieved to date and where it could continue its progress.
Race for Governor
I address this race as I see its candidates as being "the head of the ticket" for "down ballot" races. Also, being the "head of State" brings the opportunity to either continue or reverse Georgia's growth and success. One should also have concerns when examining other States, like California, headed by very Far Left Governors and Administrations,
The Georgia candidate for Governor is Stacy Abrams who focused her message during the primary campaign as being an "unapologetic progressive." A recent newspaper article stated that "A Yale educated attorney, Abrams is the only candidate with bold new plans to ensure Georgians have access to good jobs, quality public schools, affordable child care and higher education"
I have not seen any recognition by her or other Democrat candidates that addresses Georgia's significant socioeconomic growth over the past 16 years, including the lowest unemployment and higher incomes recently experienced, or how Georgia is deficient in the areas she highlights for "Change"!
A better picture of Stacy Abrams' ideology is clear from her endorsements by both Bernie Sanders and Hillary Clinton and by her attendance at the "Democracy Alliance" Spring conference held last April in Atlanta. The "Washington Free Beacon" addressed attendees receiving a briefing book titled "Everyone's Economy" which outlined a laundry list of programs for the country including a $1.4 trillion a year single-payer health care plan, $2 trillion in spending on infrastructure, a $15 minimum wage, a raft of new mandatory worker benefits, amnesty for 11 million illegal immigrants, repeal of most of the Trump tax cuts, increases in Social Security and welfare benefits, free college tuition, student loan forgiveness, a ban on fracking, a $35/ton carbon tax, subsidized day care and repatriations. Recently, Stacey Abrams has advocated pledges to push for gun control and block socially divisive legislation. Since winning the primary, her focus has included "improving Georgia economy", her vow to expand Georgia Medicaid and the removal of the Civil War statues from Stone Mountain.
Would Stacy Abrams support similar objectives as Governor? How would they be affordable? How would they impact the State's economy and attractiveness for new business and jobs? (Conversely, Republican gubernatorial candidates – Casey Cagle and Brian Kemp – have signed the Americans for Tax Reform's Taxpayer Protection Pledge to oppose and vote against any and all efforts to increase taxes.)
A few other tidbits of Stacy Abrams actions recently came to light in some recent articles.
In 2012, Abrams triggered rebuke from her colleagues in the state legislature after accusing Republicans of attempting to re-segregate the South. In Georgia 2014, Jason Carter and Michelle Nunn, were two moderate Democrats who had run for governor and senator seeking conservative votes. Criticism of their loss included the argument that the path to Democrat victory needed to emphasize likely Democrats to be found among hundreds of thousands of nonwhite people, many of whom were unregistered to vote. Accordingly, Stacy Abrams founded the New Georgia Project in 2014 to focus on registering the "New American Majority — people of color, those 18 to 29 years of age, and unmarried women."
During the 2018 Primary, Ms. Abrams' supporters crisscrossed the State on voter registration drives along these lines believing this could propel her to victory in spite of losing any Trump voters (while capturing enough Democrats and Independents who are either unaware of or are not as concerned about her Progressive ideology) In the long run, will this be successful as greater majorities of her targeted voters are in fact realizing the positive effects of President Trump/Republican tax reform and current increases in the job market?
In the 2012 elections, won by President Obama but lost across the nation in State Houses and Legislature, large numbers of blue-color workers, formerly the Democratic Party's backbone along with Blacks and minorities, voted for Trump and are now receiving the benefits of more jobs and income. What will win the day in November 2018: Increased voter registration or realization of "Actions versus Words of "More jobs/income" versus "More Promises and Social Programs"? The aforementioned background on the Democrat ticket in 2018, headed by Stacy Abrams, raises interesting points and questions that deserve closer scrutiny over the next 5 months, including questions on both her positions and her finances.
Questions have arisen regarding Stacy Abrams personal finances.
A candidate to be Governor of Georgia with 11 million people (the 8th largest State) and a State budget of $51B should definitely be financially sound and knowledgeable.
In her "Commentary: My $200,000 Debt Should Not Disqualify Me For Governor of Georgia" that she wrote for "Fortune" date April 24, 2018, she significantly downplays her personal economic issues. In fact, Stacey Abrams has a great deal to address in this area and instead of being full and open on the details of her financial difficulty, she seems to be wearing it as a badge of honor.
Two prominent Republicans, House Speaker Po Tem Jan Jones and Senator Renee Unterman, recently addressed several areas of Stacy Abrams finances that deserve more disclosure, discussion and analyses. Some recent news articles also addressed some of these.
There are many points, outlined below, which I have put in quotes to designate as "bullets" for further discussion.
In addition to her efforts as Georgia Representative, Stacy Abrams is reportedly connected with a company called Sage Works since 2003, with several other companies since 2010 and with New Georgia Project, which she founded in 2014. On March 3, 2016, The Atlanta Journal-Constitution reported "Abrams earned $177,500 in 2014 as the CEO of the New Georgia Project, an arm of the non-profit Third Sector Development Abrams founded in 1998." Some recent published numbers reported Stacy Abrams's income over recent years to exceed $1 million dollars.
"Are her efforts with these or other companies as CEO, Manager or Consultant? What was Stacy Abrams total annual salaries with these companies while she was a Georgia Representative, including additional Per Diem payments? Stacey Abrams reportedly had one of the highest acceptances of Per Diem money of all State Representatives including collecting for "State business" during portions of the calendar year that the Legislature is not in session. (Per Diem is certainly acceptable if State business was conducted but her totals over her years in office certainly raise questions. What is the true value of her approximate net worth? While being heavily in debt (approximately $200,000) and with $54,000 in back IRS taxes, how could she loan her campaign $50,000?"
Candidates to lead Georgia or any State need to be full and open on their personal finances and need to be able to show that they have financial knowledge and experience.
I hope Stacey Abrams addresses these areas the next 5 month more comprehensively and responsibly than she has to date.
Summary
Georgia is the 8th largest State, has a State budget of $51B, has wages growing at 2 times the national rate, and has unemployment significantly down to the lowest in many, many years.
Georgia has progressed significantly under Republican Leadership over the past 16 years. Georgia's socioeconomic posture has made Georgia one of the more successful States in the Nation along with other States under Republican leadership.
The Democrats have a ticket headed by a Progressive, Sanders/Hillary backed candidate for Governor who is targeting racial, social and income classes with ideology and programs that are counter to the progress that Georgia had made for them and all its citizens and which would seriously hamper the State's future progress in attracting new business and jobs.
Black and minority groups have benefited in the progress made under Governor Deal's and President Trump's Administration.
"Investor's Business Daily", June 4, 2018 reports "Trump/Republican economics is now resonating among blacks and Hispanics culturally as well, from young black millennials like Candace Owens to hip-hop stars like Kanye West…..That is why republicans are now moving ahead of Democrats in national generic polls for the year's midterm elections."
The Republicans have very competent candidates who have participated in Georgia's successful growth. I encourage them to highlight Georgia's progress, legislation that help foster it, their roles in said legislation and/or how they would work to further move Georgia forward.
The Democrats have a ticket headed by a Progressive, Sanders/Hillary backed candidate for Governor who is targeting racial, social and income classes with ideology and programs that are counter to the progress that Georgia had made for them and all its citizens and which would seriously hamper the State's future progress in attracting new business and maintain higher income levels.
Conclusions
The July 24 runoff is a critical test for the selection of the best candidates for Georgia continued leadership and success. The Republican ticket is built on 16 years of demonstrated growth and success in Georgia while the Democrat ticket is headed by a self-avowed Progressive. Ideological "Change" was tried unsuccessfully at the national level in 2008 and was repudiated in the mid-term elections in 2012 and the Presidential election in 2016. The Republicans have a "Record" they can run on and this should be emphasized. The Democrats are running against Georgia's accomplishments under Republican Leadership and the realities of President Trump Tax Reform. There are many open questions about the Progressive candidate, Stacey Abrams, on her programs and her finances that hopefully will be addressed and clarified by her, the media and her opponents over the next 5 months.
Be aware and knowledgeable of the Issues and Candidates. Talk to your friends and neighbors. Go to rallies or debates.
VOTE.
---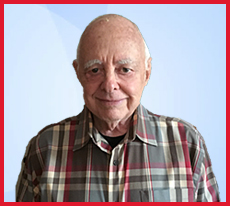 By Larry Laibson
Larry has lived in Atlanta since 2002 and worked as a Project Manager for the U.S. Department of Defense for 42 years. Larry is active in both the Republican Jewish Coalition and the Fulton County GOP and has collaborated with Georgia Representatives and Senators to draft several substantial bills. He has been a Precinct Captain and a two-time member of the 6th District Convention Resolution Committee, member of the GA GOP 2016 Convention Resolution Committee, and is currently serving his third term as Fulton County GOP Vice Chairman.
---
DISCLAIMER: The views, opinions, positions, or strategies expressed by the author are theirs alone, and do not necessarily reflect the views, opinions, or positions of The Buckhead Republicans. If you are a gifted writer or would like to share your thoughts and ideas, please contact us about guest blogging opportunities.
---
ARTWORK SOURCE:
Blog article artwork has been retrieved and adapted from Branco, © 2018 on June, 2018.
---