We face a very important runoff of Secretary of State and Public Service Commissioner on December 4, 2018 with Early Voting November 26-30.
Secretary of State
In spite of record numbers of Registered Voters and record Voter Turnout, Stacey Abrams has still not officially conceded and is threatening a major Federal Court challenge claiming "unfair practices" in Georgia which follows long established Voter Laws established under past Democrat Administrations and approved by the Supreme Court.
We need to Get Out The Vote and Elect Brad Raffensperger as Secretary of State. He has Brad Raffensperger has vowed in his campaign to assure that Georgia's Voting System remains "Clear, Fair and Accurate" and he will be a strong Team Player in the new Governor Kemp Administration.
Public Service Commissioner
Chuck Eaton, Chuck Eaton has served on the 5 member Public Service Commission since 2006 including two terms as Chairman. He has delivered for Georgia with our Energy rates below the national average and with working with the Governor in creating over 700,000 new jobs in Georgia. His opponent, a principal in a renewable energy company, has held no prior elected position.
VOTE FOR BRAD RAFFENSPERGER AS SECRETARY OF STATE
VOTE FOR CHUCK EATON FOR PUBLIC SERVICE COMMISSIONER
---
You can get your Early Voting locations on https://www.mvp.sos.ga.gov/MVP/voterDetails.do#
---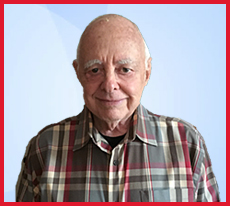 By Larry Laibson
Larry has lived in Atlanta since 2002 and worked as a Project Manager for the U.S. Department of Defense for 42 years. Larry is active in both the Republican Jewish Coalition and the Fulton County GOP and has collaborated with Georgia Representatives and Senators to draft several substantial bills. He has been a Precinct Captain and a two-time member of the 6th District Convention Resolution Committee, member of the GA GOP 2016 Convention Resolution Committee, and is currently serving his third term as Fulton County GOP Vice Chairman.
---
DISCLAIMER: The views, opinions, positions, or strategies expressed by the author are theirs alone, and do not necessarily reflect the views, opinions, or positions of The Buckhead Republicans. If you are a gifted writer or would like to share your thoughts and ideas, please contact us about guest blogging opportunities.
---