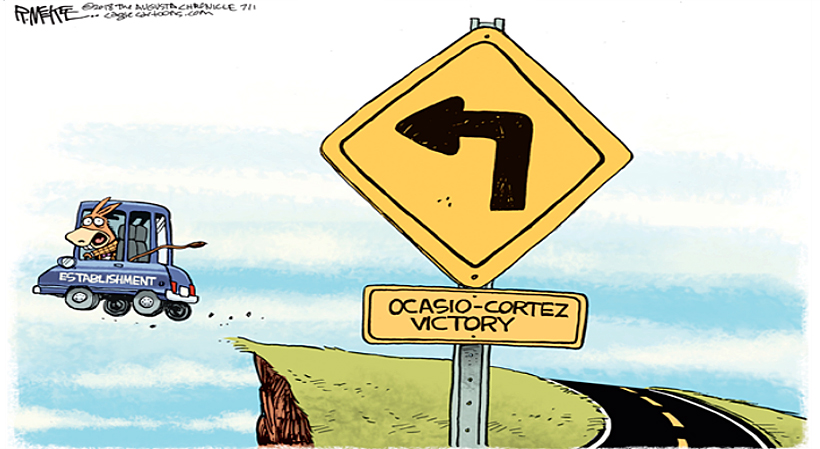 This is not an ordinary election year. Extremism is permeating the Democrat Party as it moves openly towards socialism and we are facing their "new" candidates both in Georgia and across the Nation. Our protracted Georgia GOP runoff campaign is over and we have our winners who will be facing a Democrat ticket headed by a self-avowed Progressive/Socialist running for Governor and who will set the tone for the down ballot positions.
Now is the time for GOP Party unity and I am very glad that the Georgia GOP has called for a unity rally post-election on July 26 with both Casey Cagle and Brian Kemp attending along with many of the other State leaders and candidates.
SIGNIFICANT PROGRESS IN GEORGIA UNDER GOP LEADERSHIP
I moved to Georgia in 2002 from the Northeast. That happened to be the year that the GOP took control of the State House for the first time and started its gains in the Legislature. Looking back over the past 16 years under GOP Leadership, Georgia has made significant, undeniable progress and this needs emphasis by GOP candidates running today along with proposals to continue this successful path. This is particularly true for the Ga Governor, Lt Governor and Secretary of State races.
Since the start of Republican leadership in 2002 Georgia has grown significantly in socioeconomic terms and has become one of the top States in the Nation in which to do business as demonstrated by the significant number of new business and jobs created, including a significant number of new ventures moving into Georgia from out of State. Georgia is now the Nation's 8th largest State with approximately 11 million people and an annual budget of $56 billion. This is in strong contrast to the dire picture being painted by the Democrat candidate for Governor and her platform for "Change" ala Obama's "Change to America."
CLOUDS OF "CHANGE"
We cannot be insensitive to a very discerning and radical changing political phenomenon as we move toward the General Election which is less than 4 months away. There is a major atmosphere of "Change" permeating elections this year as the Democrat Party has moved significantly further to the Left with avowed Socialists like Bernie Sander and Alexandria Ocasio-Cortez in the daily news as they hit the talk shows and crisscross the country supporting other socialist candidates (I expect them to show up soon in Georgia). Yet they are just the tip of the iceberg of a growing number of candidates of similar ideology in both National and State elections.
Statistics from the Left are discerning. Some polls show Democrats under 45 years old favored socialism over capitalism by 46% to 19% despite decades of proof of socialism's failure as an economic system and its moral depravity in denying people rights to life and liberty. A January 2018 "Investors Business Daily" poll indicated that 43% of Democrats would pay higher taxes for more social programs, and 38% said government should "control or own key industries such as health care and energy."
"Socialist" appears in the Democrat Party more frequently on a daily basis as a "badge of honor and acceptance" to a growing faction that is urged on by top Party leaders like Perez, Schumer, Pelosi, etal as they support socialist candidates across the Nation, including Alexandria Ocasio-Cortez in New York and Stacy Abrams in Georgia. As the "Socialist" label is now open in the Democrat Party, previous "fringe" groups, like Democratic Socialists of America and Justice Democrats are emerging into the limelight and actively supporting candidates with 43 being noted on the Justice Democrats site.
If you examine the platforms for these groups, you will hear them addressed by Alexandria Ocasio-Cortez, Stacy Abrams etal:
Build the new New Deal
Enact a Federal Jobs Guarantee
Establish guaranteed minimum income for all
Healthcare is a Right
Law Enforcement Reform
Tuition Free Public Colleges and Trade Schools
Accordingly, the basic character of both the Country and the State is being challenged with the promise of radical "Change" if the emerging ideology of the NeoDemocrat Party prevails and wins in November. We cannot take for granted past demographics in key areas in Georgia as these have demonstrably changed in some key areas. As a representative case, I have worked the polls in Alpharetta and Johns Creek for more than 5 years and the demographic trends is very discerning.
The large GOP to Dem turnout has significantly dwindled with the ratio in Johns Creek poll being 51%/49% GOP/Dem! I attribute part of this to be in support of the Democrat gubernatorial candidate similar to the phenomena when Obama was on the ticket in 2008 and 2012. With her ongoing strong Voter Registration drive across the State (which reportedly received significant funding support from George Siros), it is critical that Republicans unite around their candidates, actively support them over the next 4 months and Get Out to Vote in November.
MY THOUGHTS ON THE GOP MESSAGE
Obviously, the State offices set the tone for whether we continue the progress of the last 16 years or whether we veer down an totally alternative and discerning path of offered by progressive/socialist candidates with radical changes. In getting out their message, the GOP needs to emphasize the progress made in Georgia under Republican leadership and their plans to further this progress. Be proactive in both identifying and addressing the NeoDemocratic Party candidates and their socialistic ideology, platform and programs along with their radical impacts.
SUMMARY
With the growing threat of Socialist candidates in this year's election, this is not "Politics as Usual" and our concerted efforts are needed even more than ever.
Georgia's faces key decisions on both the National, State and Local levels on this critical mid-term election. Major races for Georgia State Leadership includes a Bernie Sanders backed Democrat candidate for Governor who portends major and detrimental changes in Georgia's continued successful socioeconomic growth over the last 16 years since the GOP took control of the State House.
CONCLUSIONS
All elections are important but some are more important than others for they suggest major changes which, when implemented, reflect serious divergence from the Nation's Constitution and core values. Again, cases in point were President Obama's eight year path of "Change to America" and current 'promises" of Progressive/Socialist programs proposed by the emerging leadership of the Democrat Party and many of their candidates, including here inGeorgia.
We face a critical 5 months to the November elections with a formidable and a little scary slate on the Democrat side headed by Stacy Abrams. Georgia's past 16 year progress was driven by both the State House and a GOP majority in the Legislature. Let's continue Georgia down this path and support our GOP candidates for both the Georgia Senate and House! We have no U.S. Senate races this year but we do have very important U.S. House races across the State. On a local level, as example, we need to return both Karen Handel and Barry Loudermilk to Washington based on their demonstrated strong performances to date!
Our "Future" is in our hands through our due diligence to learn about the Issues, the Candidates and then "Get Out to Vote."
---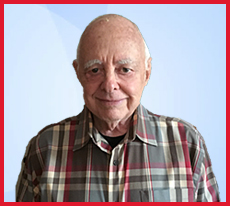 By Larry Laibson
Larry has lived in Atlanta since 2002 and worked as a Project Manager for the U.S. Department of Defense for 42 years. Larry is active in both the Republican Jewish Coalition and the Fulton County GOP and has collaborated with Georgia Representatives and Senators to draft several substantial bills. He has been a Precinct Captain and a two-time member of the 6th District Convention Resolution Committee, member of the GA GOP 2016 Convention Resolution Committee, and is currently serving his third term as Fulton County GOP Vice Chairman.
---
DISCLAIMER: The views, opinions, positions, or strategies expressed by the author are theirs alone, and do not necessarily reflect the views, opinions, or positions of The Buckhead Republicans. If you are a gifted writer or would like to share your thoughts and ideas, please contact us about guest blogging opportunities.
---
ARTWORK SOURCE:
Blog article artwork has been retrieved and adapted from Rick Mckee, © 2018 on July 24th, 2018.
---