Georgia needs a Secretary of State who will safeguard our elections! In 2020, after the new census, the critical task of redistricting will also fall within the purview of the Secretary of State. The Secretary of State has a critical job as steward of Voter activities including Registration, Voter Rolls, Voting Equipment, and Voting Laws protecting voters' rights. This includes periodic cleaning up the Voter Rolls based on strict and legal criteria in order to reduce the chances of voter fraud. All of these procedures are current Georgia Law, supported by past legal actions but challenged by Georgia's Democrat candidates for both Governor and Secretary of State.
This office also has the critical responsibility to manage licensing requirements of numerous businesses or professional trades. The above are awesome responsibilities demanding both strong efforts in assuring voting is carried out properly and accurately by registered voters. In addition, it requires the understanding and acumen in the business world to carry out the wide range of duties associated with licensing. The candidates for the position disagree on how to ensure Georgians are able to vote and what's needed to safeguard elections.
RECENT ELECTIONS
Until 2002, Georgia was a "Blue" State but with the election of Republican Governors in the next four elections and major increases in Republicans in the State Legislature, Georgia became a "Red" State with significant progress. In 2017, Georgia was moving toward a "Purple" State with significant increases in new residents and this was strongly evident in the recent 2018 mid-term elections.
Georgia "bit the bullet" in the recent threat of a Socialist candidate for Governor who had a very radical change in direction for the State in both economic and social areas, including significant changes to our Voting Laws. Look at all of her pronouncements continuing to protest the election in spite of the numbers showing she lost. Look at the significant number of unregistered voters who voted. We even had examples of non-citizens voting which, with her history in the House and her campaign rhetoric, she clearly supported along with elimination or relaxation of Voter ID requirements or efforts to improve our Voting system including registration and procedures.
Just like Florida, Democrats have issued numerous challenges in the media and the Courts to challenge and delay Georgia's valid election procedures and outcomes using practically "everyone is qualified to vote, ID or not, citizen or not." This should be a clear sign of the directions that a Democrat Secretary of State would take Georgia through.
SUMMARY OF QUALIFICATION OF CANDIDATES
Republican Brad Raffensperger a Professional Engineer and CEO of his successful engineering business of over 100 employees. Politically, he served as City Councilman in John Creek and as a State Representative. He has vowed to back strict photo ID requirements and appropriate cleaning up voter rolls of people who have moved, are deceased, or have been inactive for an excessive number of years and, after notification, remain inactive for several more years. His business acumen fits well with this office's responsibility for licenses for businesses and professions. His engineering background is a strong asset in working with the Legislature in their efforts to specify requirements for replacing the aged touch screen voting system which is lacking a paper back up system for tallying the votes.
His opponent, Democrat John Barrow, is an attorney and career politician as U.S Representative. He is backed by Stacey Abrams and, like her, has very discerning views on protecting Georgia's voting including being against strong Voter ID requirements or cleaning up voter rolls.
RUNOFF ELECTION
The runoff for Secretary of State is on December 4, 2018.
Early Voting is November 26-November 30.
For polling locations, go to https://www.mvp.sos.ga.gov/MVP/voterDetails.do#.
SUMMARY:
Brad Raffensperger strongly supports the integrity of Georgia's Election Laws, including Voter ID requirements and not allowing non-citizens to vote.
Brad Raffensperger has a history of demonstrated skill sets, both in his business and political career, that demonstrates his ability to carry out the critical responsibilities of Secretary of State.
Georgia can't afford to lose the Secretary of State office to a liberal, Stacey Abrams' backed, career politician Democrat who doesn't support photo Voter ID, sanctity of voter lists through proper reviews and, like Stacey Abrams, would likely lean to opening voting to noncitizens. This will facilitate potential voter fraud with consequent invalid elections aka Chicago's old Dailey Machine and numerous examples of improper voting and potential fraud as may be occurring in recent elections in Florida and Georgia.
As Georgia moves forward and if we wish to continue its significant progress over the last 16 years, it is essential that our Election process, voting laws and integrity, be managed by a strong Secretary of State. When the post 2020 Redistricting occurs, we need a Republican Secretary of State to assure that Georgia doesn't swing fully back to the "Blue" State that it was pre-2002.
CONCLUSIONS
The choice is very clear: VOTE BRAD RAFFENSPERGER FOR SECRETARY OF STATE!
---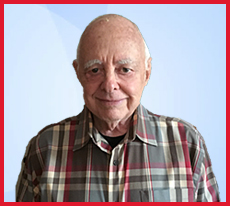 By Larry Laibson
Larry has lived in Atlanta since 2002 and worked as a Project Manager for the U.S. Department of Defense for 42 years. Larry is active in both the Republican Jewish Coalition and the Fulton County GOP and has collaborated with Georgia Representatives and Senators to draft several substantial bills. He has been a Precinct Captain and a two-time member of the 6th District Convention Resolution Committee, member of the GA GOP 2016 Convention Resolution Committee, and is currently serving his third term as Fulton County GOP Vice Chairman.
---
DISCLAIMER: The views, opinions, positions, or strategies expressed by the author are theirs alone, and do not necessarily reflect the views, opinions, or positions of The Buckhead Republicans. If you are a gifted writer or would like to share your thoughts and ideas, please contact us about guest blogging opportunities.
---