From the grassroots of Atlanta, throughout Georgia and on to Washington D.C., we are committed to electing Republicans up and down the ballot.
How do you become a member of the buckhead republicans? Just do it!
Go to LEARN MORE ABOUT US
LEARN MORE ABOUT US
We are passionate about our country and our party and we work hard to promote voter education. Come learn more about us and see how you can get involved with Georgia's most exciting and influential Republican club.
Go to MEET US AT THE NEXT REPUBLICAN EVENT
MEET US AT THE NEXT REPUBLICAN EVENT
Our monthly meetings are held on the second Tuesday of each month. We also have special events scheduled frequently throughout the year. Be sure to check out our calendar and come join us. We look forward to meeting you!
Go to SIGN UP TO RECEIVE OUR EMAIL ALERTS
SIGN UP TO RECEIVE OUR EMAIL ALERTS
Sign up for important email alerts and announcements about our meetings. We'll keep you informed and in the know. This is a great way to stay in touch with your community and your Republican neighbors.
Go to JOIN US TODAY!
JOIN US TODAY!
We serve our community through voter education and we empower voters to make better decisions. Come join us and get involved. See what our membership has to offer.
Get the Facts. Understand the Issues.
Now more than ever, it's important to get the facts and fully understand the issues before casting your vote.
Try being informed, not opinionated.
The Buckhead Republicans help the citizens of Atlanta make better voting decisions. At our regular monthly meetings and special events we have scheduled throughout the year, we educate our members on the top political issues that our community is facing.

We often have spirited discussions and debates and we encourage everyone to share their different viewpoints and perspectives.

Our meetings provide networking opportunities where you can get to know your like-minded Republican neighbors as well as candidates and elected officials.

The personal connections you make when you join our organization are invaluable. And the knowledge you gain by attending our meetings will help you become a better educated and more informed voter.
Meet local and state candidates. Get to know your elected officials.

Get the unbiased facts on every issue.

Vote Smart. Vote Often.

Be the change you want to see.
Meeting Information
Meetings are held on the 2nd Sunday of every month.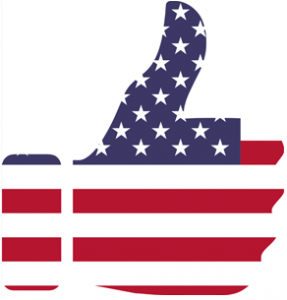 SEPTEMBER MEETING
Come back soon for more details.